Community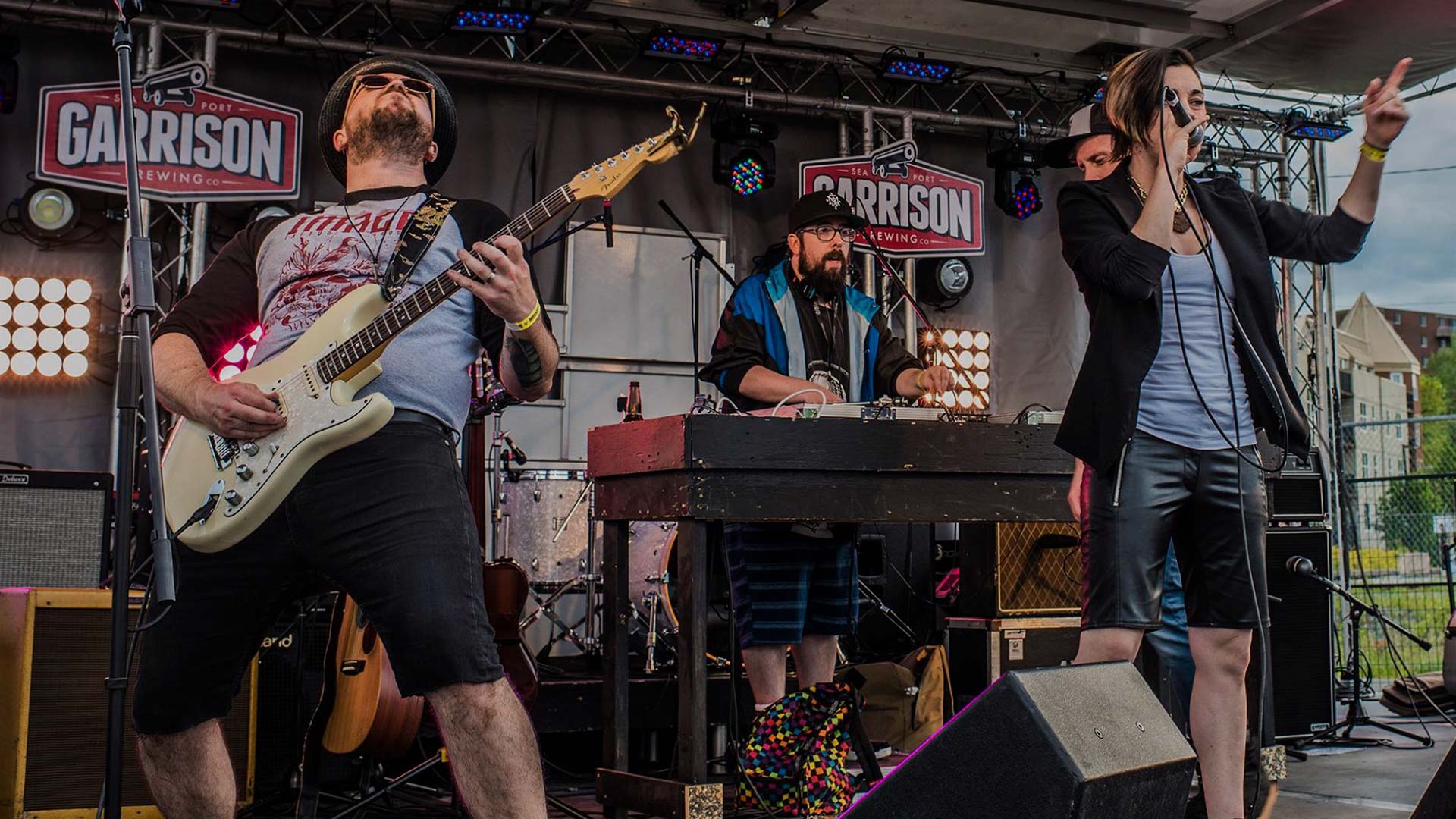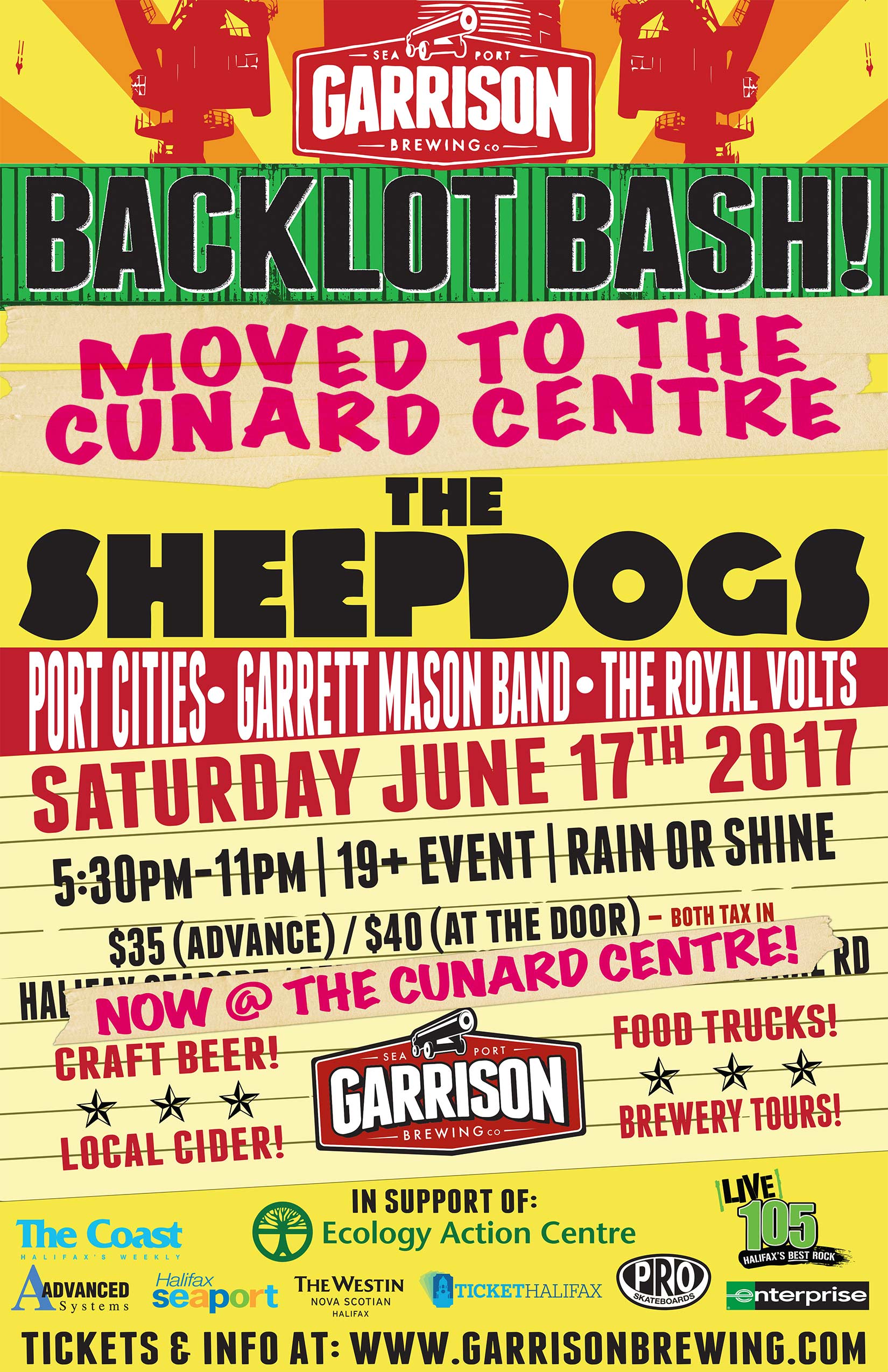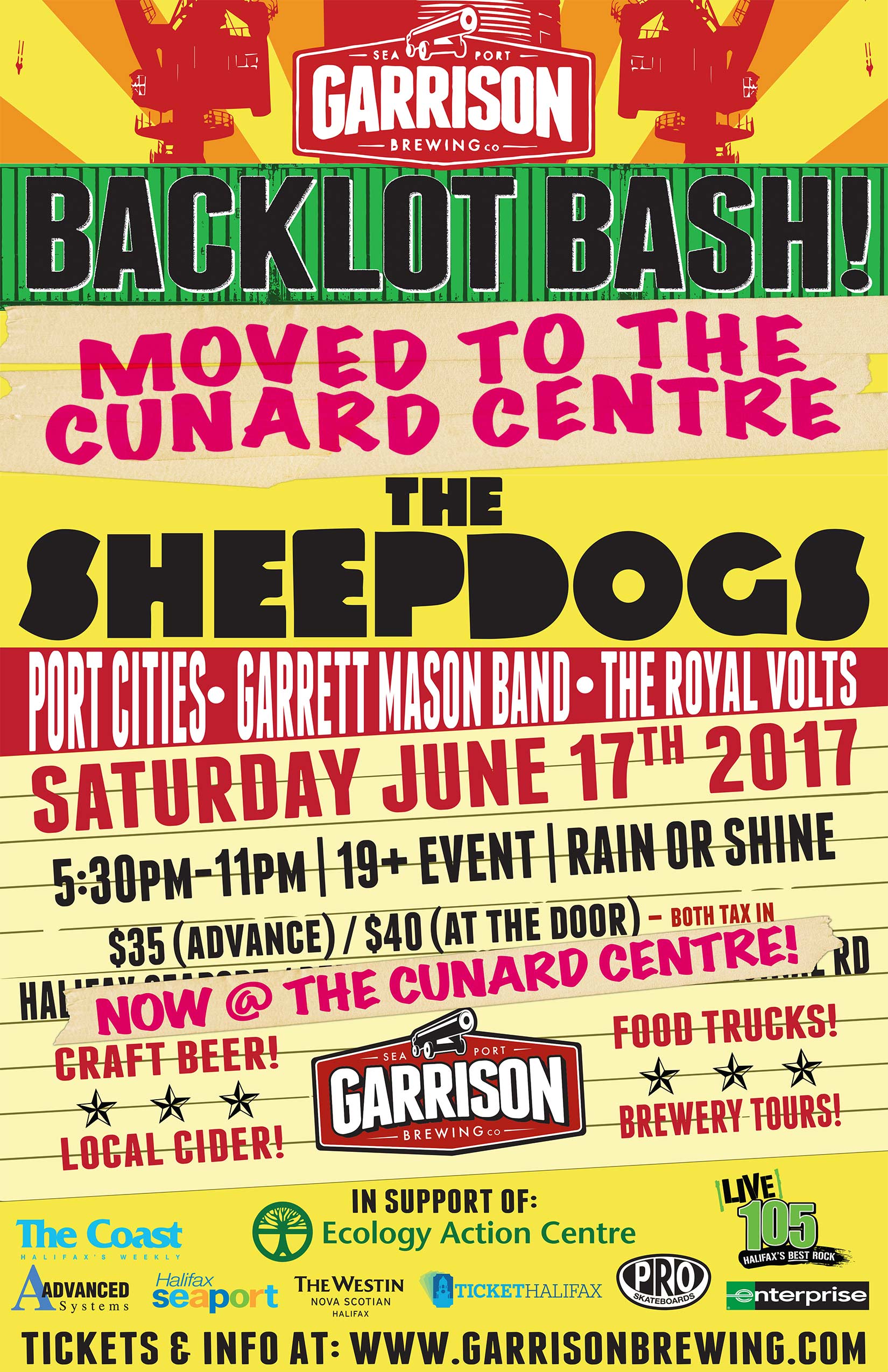 …IS HAPPENING SATURDAY JUNE 17th!!!
This year we turn 20 and we are celebrating by throwing an EPIC party! The 3rd annual Backlot Bash takes place Saturday June 17 featuring Canadian rock sensations The Sheepdogs, ECMA winners Port Cities, Juno Award winning Garret Mason, local darlings The Royal Volts and a whole whack of food trucks! As always, this spectacular birthday Backlot Bash is in support of our pals at the Ecology Action Centre!
Venue Change:
Due to forecast rain, this year we'll be holding Backlot Bash in the Cunard Centre. That's right, fully covered concert with food trucks and axe-throwing on the boardwalk plus a big, beautiful waterfront patio – FRIGGIN' EH!!
& how's this for cool: The Sheepdogs, Ecology Action Centre & now Garrison Brewing are all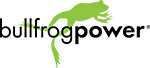 !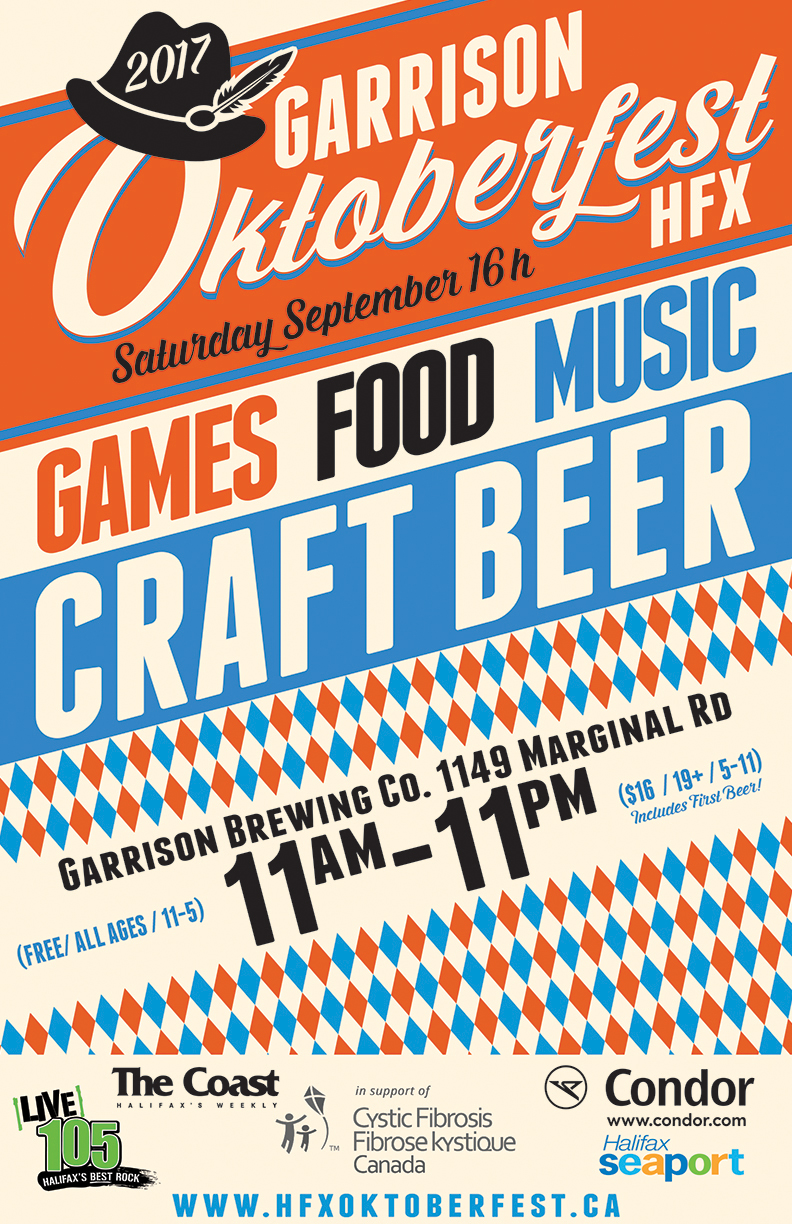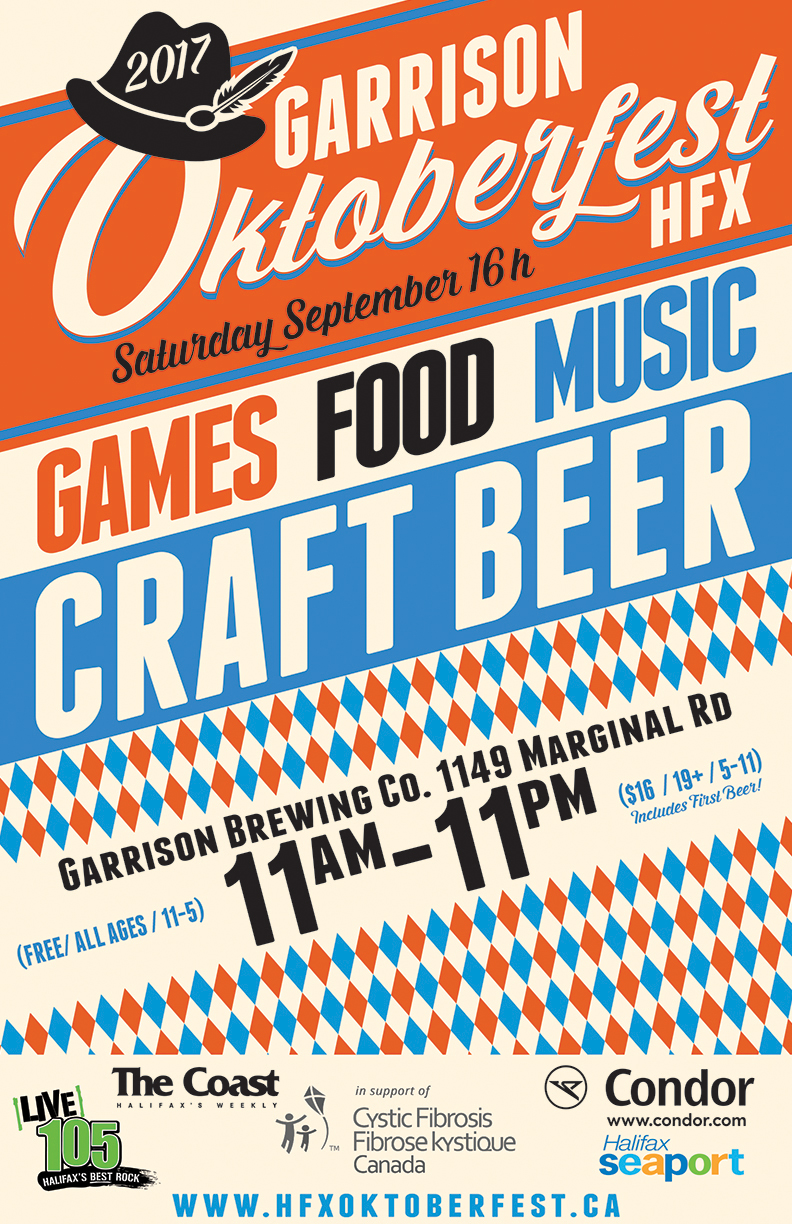 BUY HOPS 'n' BRATS TICKETS HERE!
Prosit! Let out your lederhosen and dust off your dirndl, this is your chance to go crazy for all things German at Halifax's Official Oktoberfest! This multi-day celebration is full-on Wunderbar featuring Oompah bands, German games, traditional foods & Garrison craft beer! Chicken Dance 'til you cluck. Ziggy Zaggy Ziggy Zaggy Oi Oi Oi!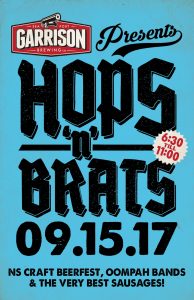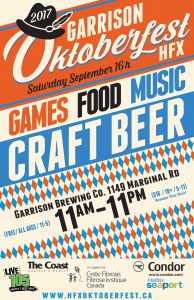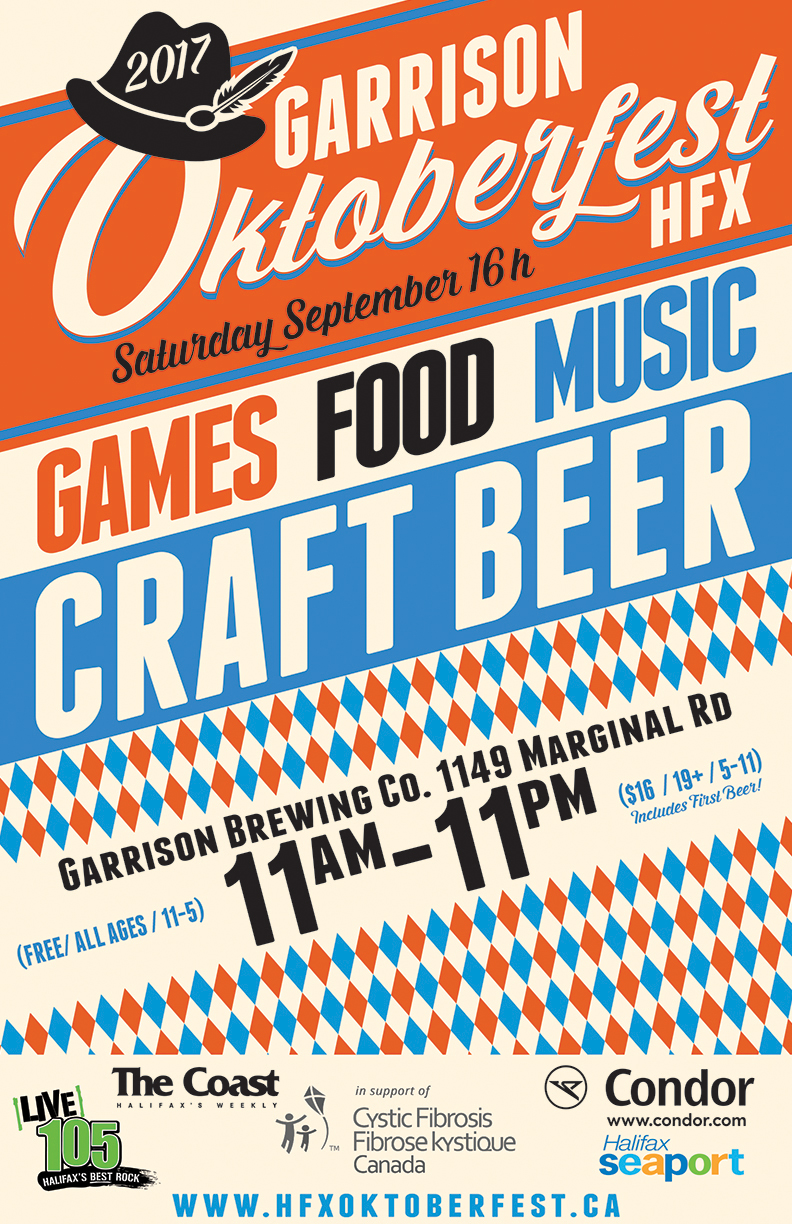 SaveSaveSaveSaveSaveSaveSaveSave
SaveSave
SaveSave
SaveSave
SaveSave
SaveSave
SaveSave
SaveSaveSaveSave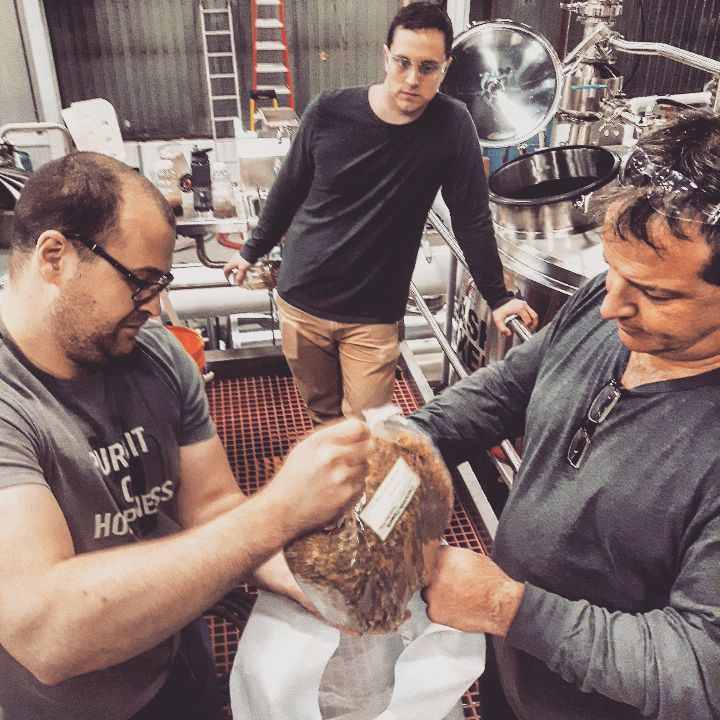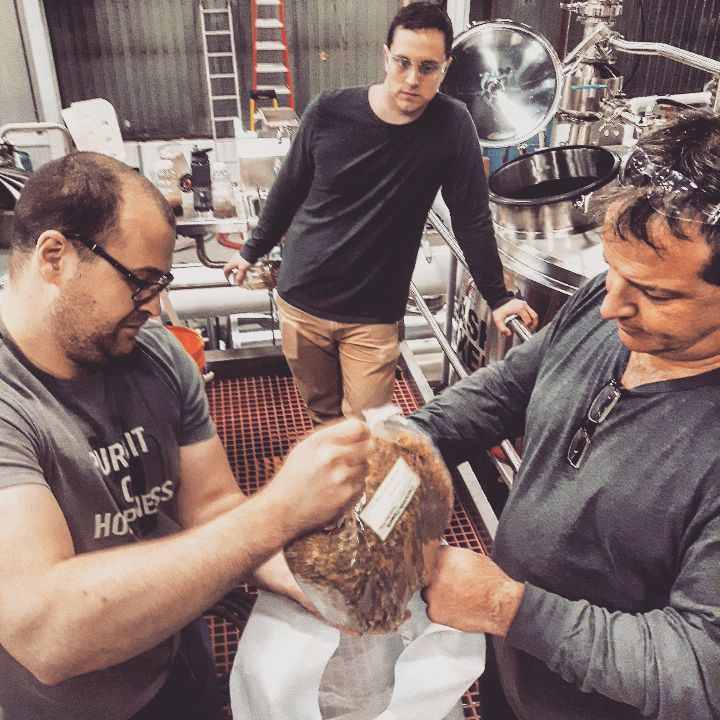 Ladies and Gentlemen Start Your Kettles for the 10th Annual Garrison Home Brew-Off
This year's Style will be Kolsch (5B according to the BJCP Style Guide) for details about the style click here.
This year's entree fee is $15 and includes a souvenir glass, one free entry to the gala and a complimentary Growlito and fill with the Garrison beer of your choice. To download the complete competition details click here.
Beer Entries are due by end of day Monday February 12th, 2018. To download the registration form click here.
The 2018 Home Brew Off Awards Gala will be March 22nd at 7pm at Garrison's Seaport Hall.
Good Luck & Drink Independently!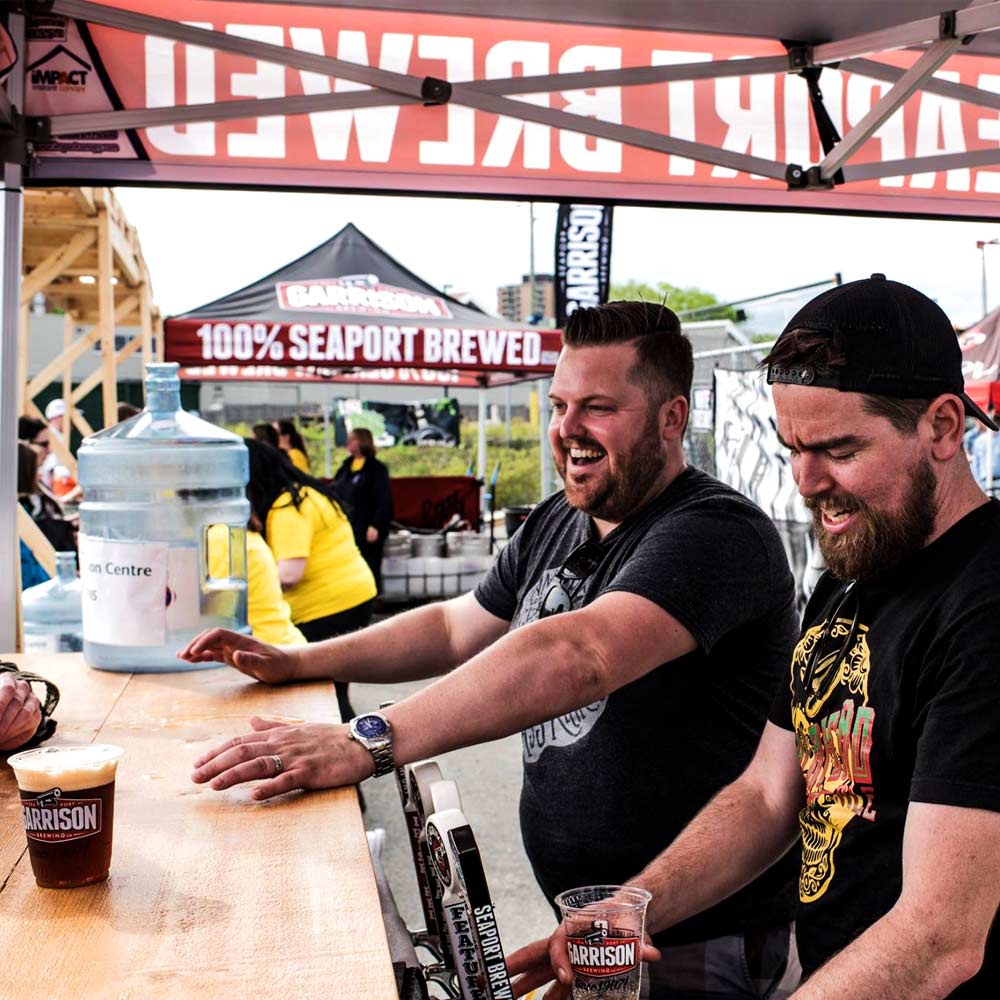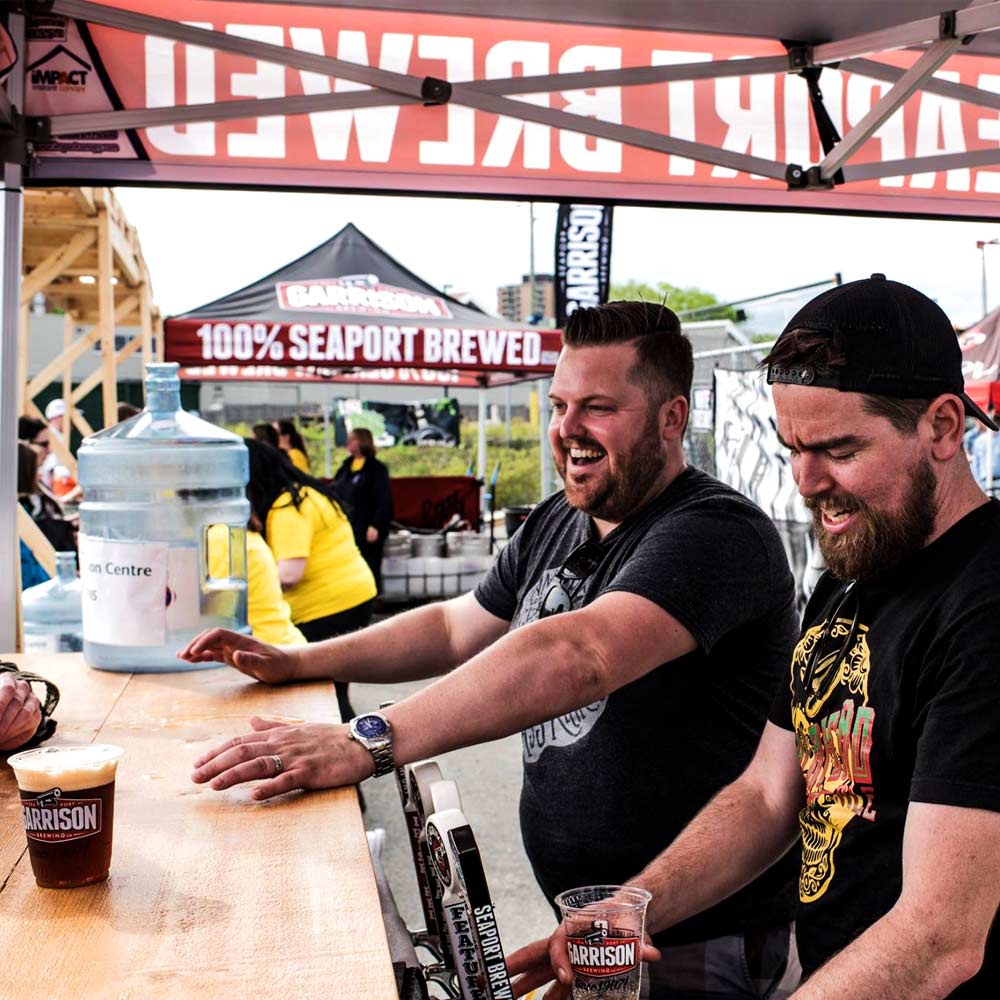 Holy Craft Beer we like to stay busy! Check out the events below that we'll be having fun at and make sure you drop by and say hello… or we may just come & find you!
Taste of NS Province House Reception – Nov. 22nd 2017
Cape Breton Beer Fest – Sydney, NS – Dec. 2nd 2017
5th Annual Craft Beer and Local Food Celebration – Halifax Marriott Harbourfront – Jan. 18th 2018
Savour! Food and Wine Show – Halifax Convention Centre – Feb. 22nd 2018
Craft Beer Cottage Party – Halifax Seaport Market – Mar. 3rd 2018
Fredericton Craft Beer Fest – Fredericton, NB – Mar. 10th 2018
Saint John Beer Fest – Saint John, NB – Apr 14th 2018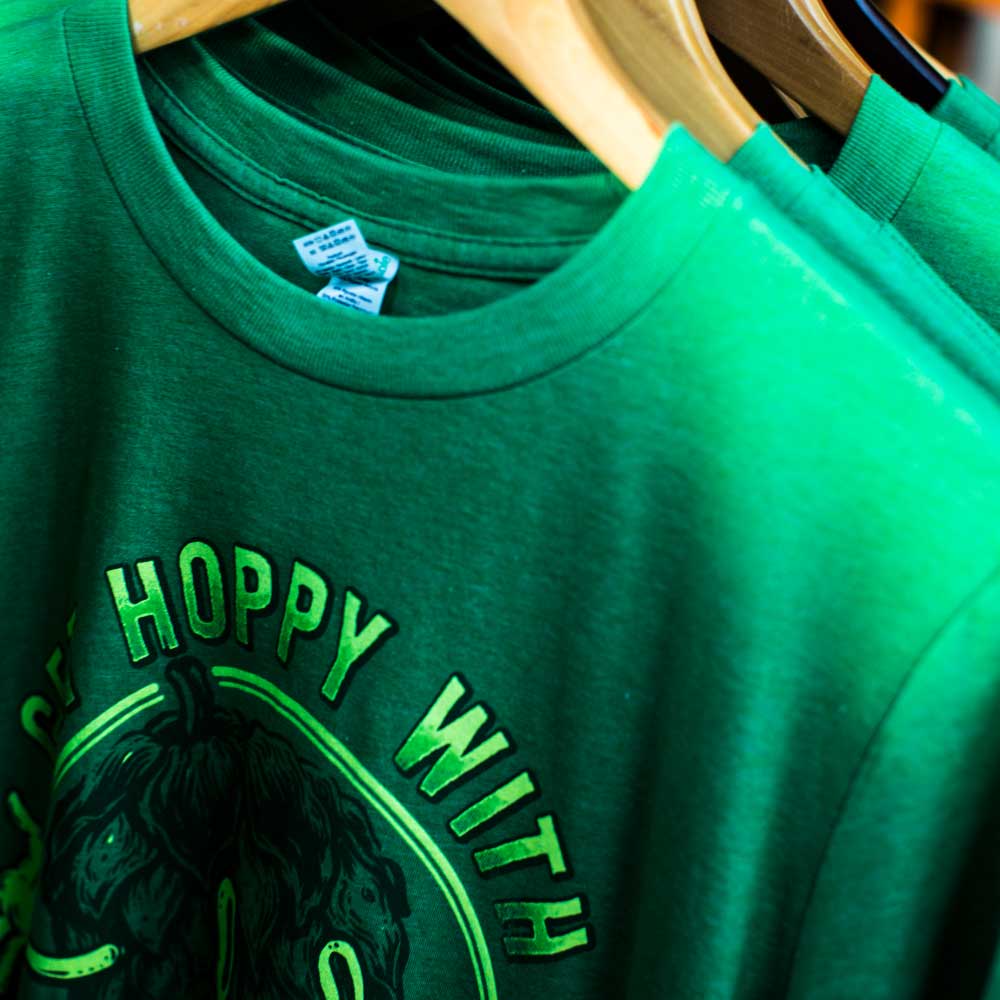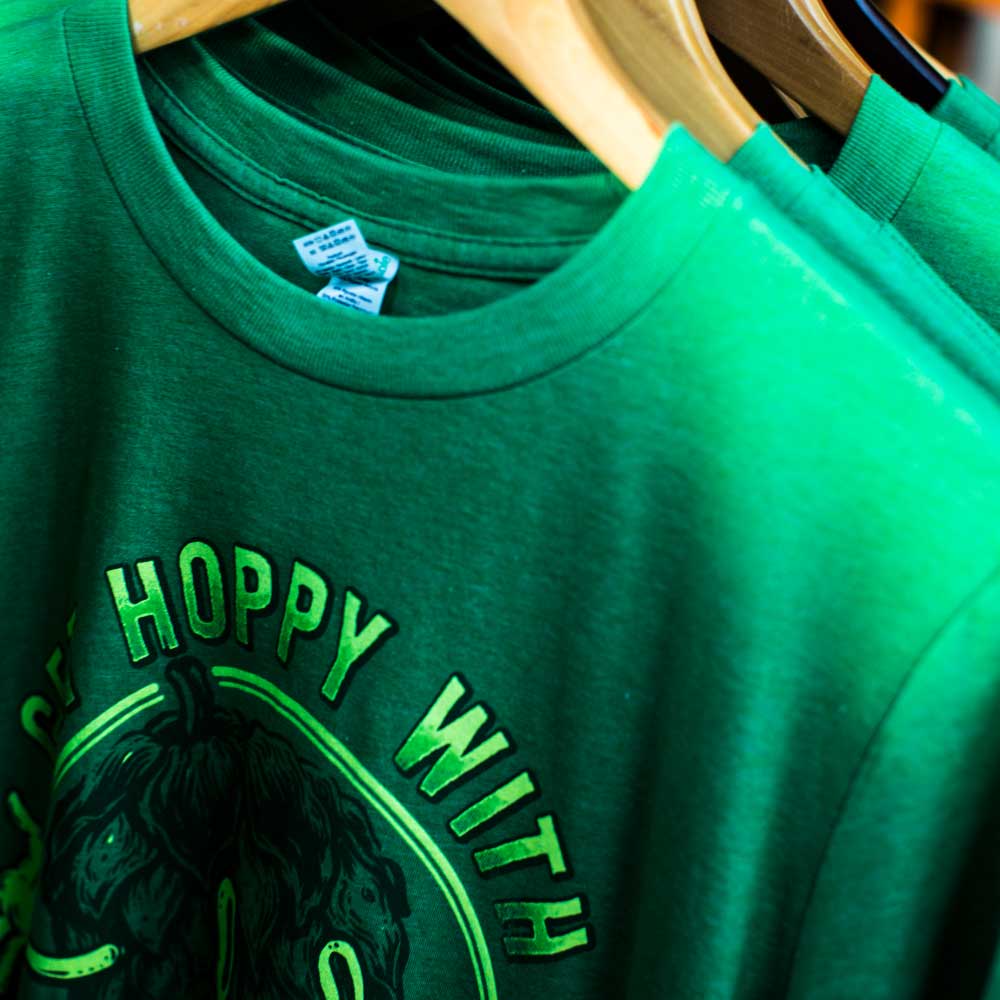 The Environment

Makin' Green Beer!
Can craft beer be green? Absolutely (just not for St. Paddy's Day!) At Garrison we strive to make great beer with as little impact & as much sustainability as possible. It's a commitment we stand behind & here are a few ways we live it:
Wastewater – we capture & direct all operations wastewater to a single point, sample & test in-house, separate & dispose of all high-strength discharge (yeast, trub, waste beer, etc.) & screen off the solids before sending on for treatment. Over to you Halifax Water!
Spent Grain – after we've removed the starches (sugars) & flavours from the grain, Bovidae Farms in Falmouth comes & takes it away to feed their dairy cows (no tipping please). Thanks Bob!
Solids Separation – We work with suppliers to reduce their waste materials at source. After that though, nearly everything gets broken into separate streams: paper, plastic, cardboard, pallets, scrap wood & steel
Energy Efficiency – Building our new brewery & refurbishing the older market brewery has allowed us to invest in improvements throughout: natural gas steam boiler, VFD pumps, energy-efficient lighting, water & heat recovery
East Coast Beer Gear – Most of our brewing & cellar equipment is designed & built in Prince Edward Island. Thanks neighbour!
3R's of Packaging – All beer packaging is either returnable (bottles & cans), reusable (growlers & kegs) or recyclable (cardboard trays/boxes, boxboard packs & metal crowns)
Corn Starch Cups – We've been using these nifty compostable/biodegradable cups for nearly a decade & we wouldn't serve you any other way. Guaranteed to break down in whichever stream they end up, it's just the right thing to do. Cheers to Green Shift Inc.!
Old Buildings/Good Bones – The Halifax Seaport has given us not one but two amazing opportunities to repurpose, refurbish & otherwise return to service an old, derelict building. Brick, steel & rough-cut wood, they just don't make 'em like that anymore!
Environmental Partnership – Garrison is thrilled to be a Sustainability Ally of Ecology Action Centre! By partnering together on the Backlot Bash we're making our event more green, fundraising for EAC causes & highlighting the environment while having a serious good time. Cheers partner!
& add to that, Garrisons' Market Brewery, retail store & participation in events, festivals & trade shows are now… Bullfrogpowered!  That means that Bullfrog Power, Canada's leading green energy provider, puts 100% clean, green electricity from wind and low-impact hydro sources onto the grid to match the amount of electricity this facility uses. This clean & renewable energy displaces regular energy from nonrenewable or polluting sources. We're proud to do our part as a leading craft brewer & we're in pretty good company. Here's a few other Bullfrogged brewers:  Beau's, Steam Whistle, Granville Island, The Grizzly Paw, Alley Kat, Trolley No.5, Picaroons, Upstreet, North, Sleeping Giant & Schoolhouse!