Visit Us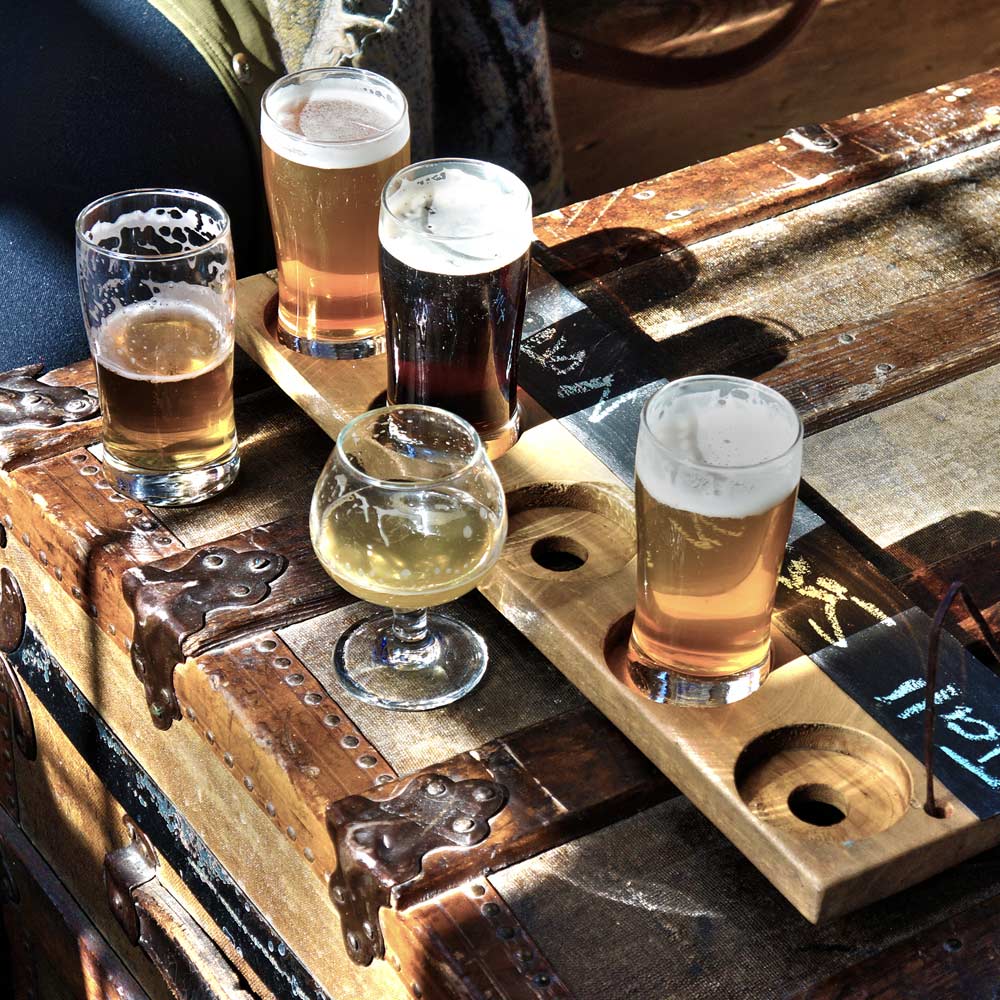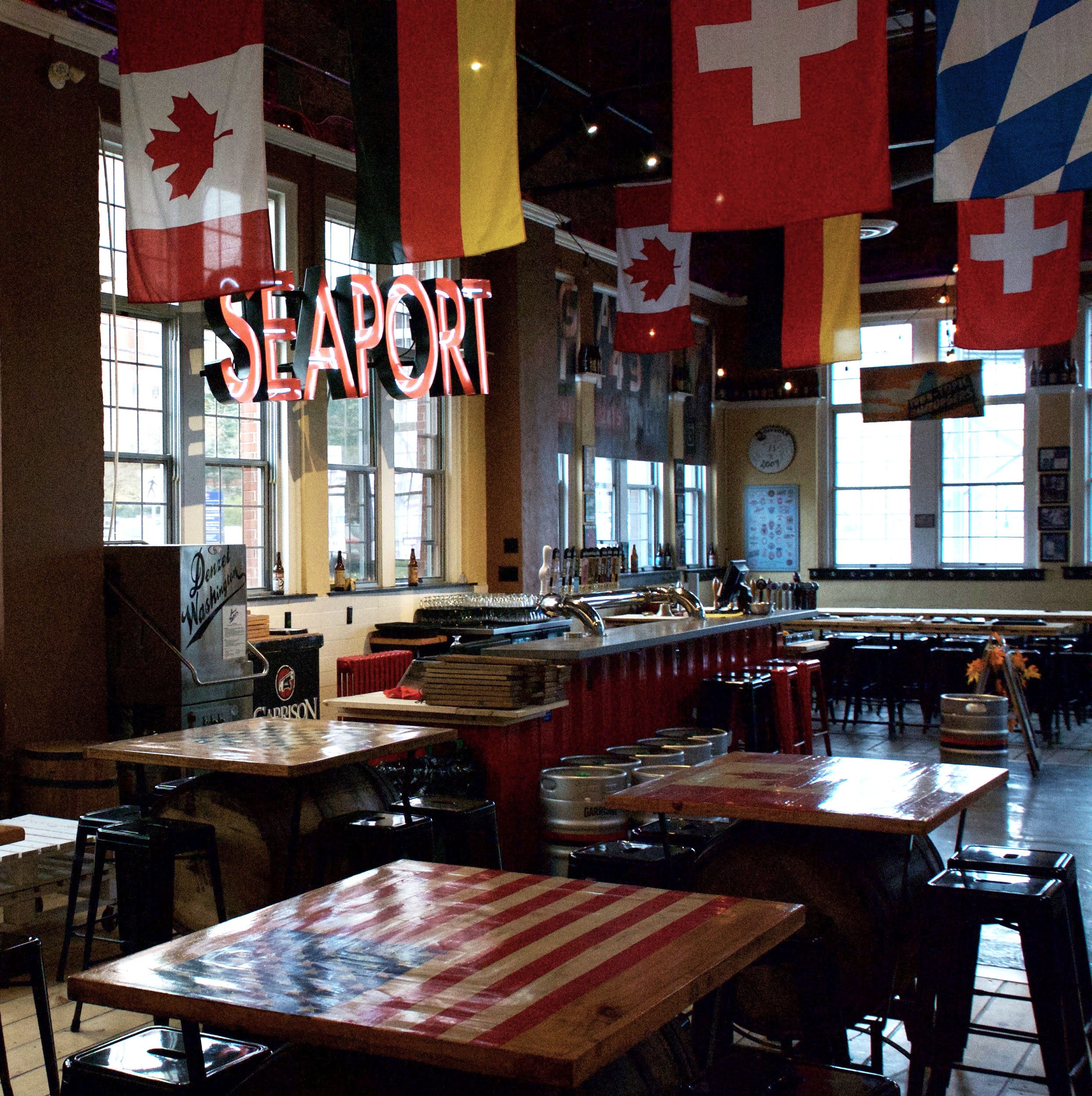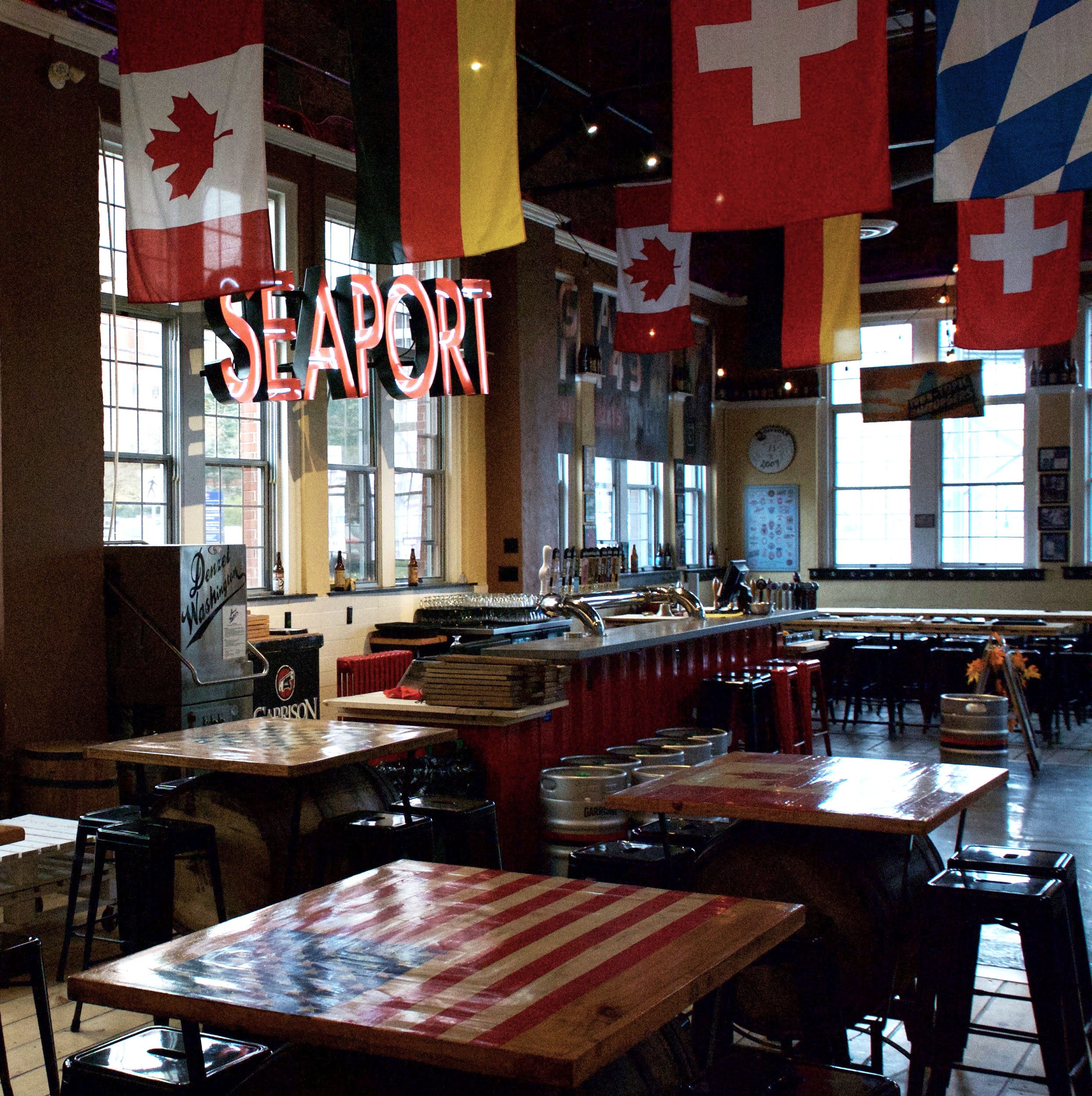 Looking for a unique space to host your next event? Our funky little Seaport Brewery it is!
Over the years we've done it all and our newly-renovated Seaport Hall features a great mix of industrial and historical – kinda like the Halifax Seaport. The vaulted space has the ideal character for holiday and rehearsal parties, team gatherings, corporate receptions and more! Bring us your ideas and we can probably make it work!
Expanded and updated, Seaport Hall can comfortably fit up to 125 people, however the room can also be broken down into sections for smaller receptions or events. The large, new central bar features 13 crafted Garrison brews and a local cider on tap, all under a funky neon SEAPORT sign. Furniture can be arranged as necessary and includes simple metal stools, church pews, and hand-painted pallet & harvest tables. Throughout the space you'll be treated to views of our original brewhouse, a salvaged-brick wall and our barrel aging program. We may even put you to work as this is our pilot plant!
The space was built in 1929 as part of the Pier 21 Immigration Annex and boasts vaulted hardwood ceilings, black iron girders, exposed brick and large windows. Colourful artwork & quirky furnishings make it a beautiful space for visitors to taste, see, smell and generally experience the tradition of craft brewing. There's even a large and attractive outdoor patio connected to the front and side entrance.
Contact our events coordinator Kayla today to see how you can host your get together in our digs: kmaclellan@garrisonbrewing.com
*Because we are a working brewery with a busy tasting bar and retail store, we may have limitations booking your event during daytime hours, holidays or the busy summer/fall season. Give us a shout and we'll do our best!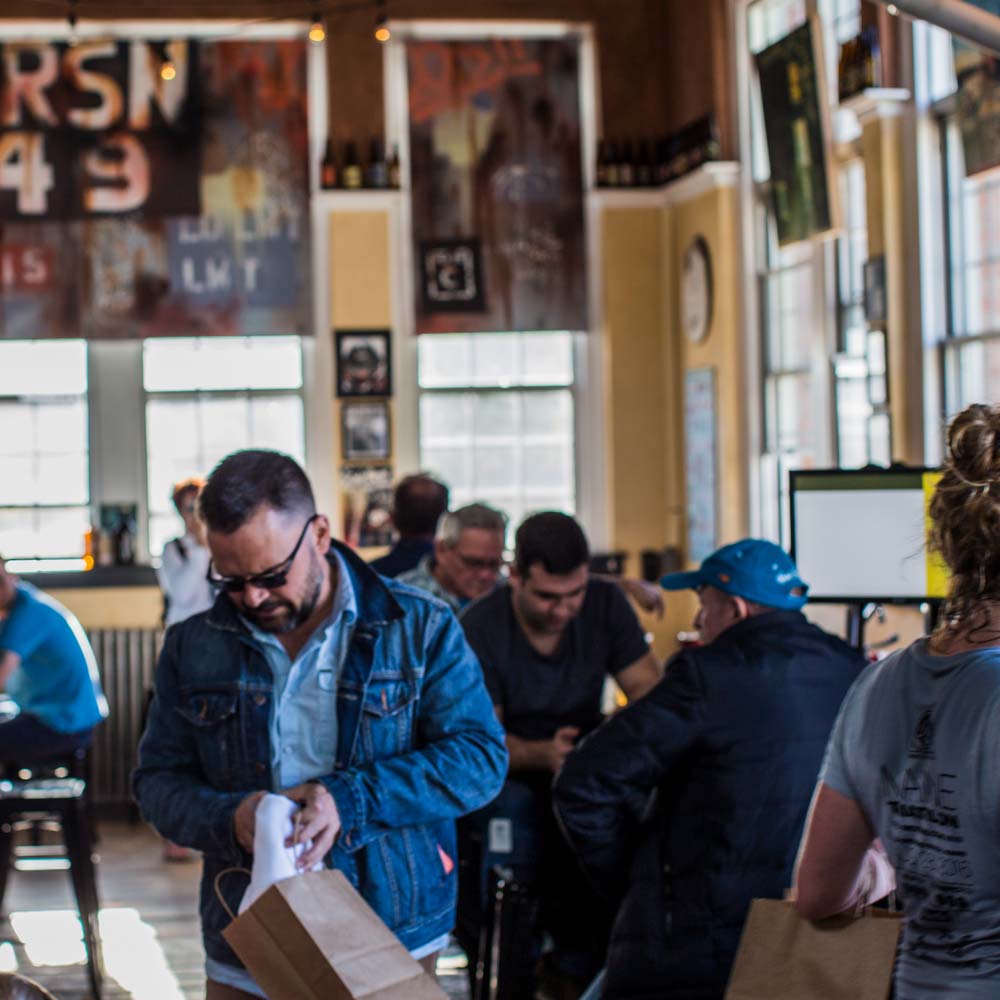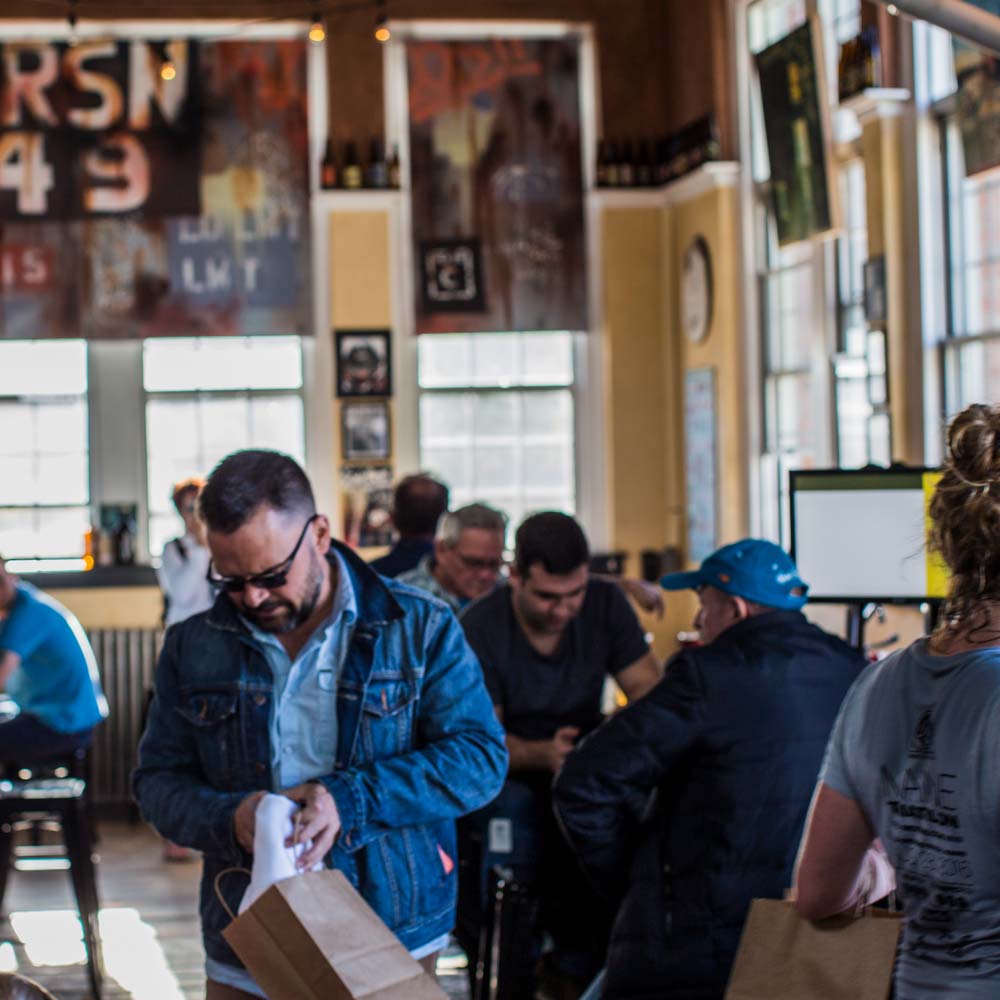 Halifax

Seaport, Homeport!
Founded in 1749, the "garrison town" of Halifax has always been a sociable place to weather a storm. A waterfront lively with rum-runners & privateers, a Titanic connection & the entire East Coast Naval fleet, all make for good story-telling over a cold brew. Our Halifax Seaport home is particularly special with its unique mix of history, culture & vibrancy. From the oldest farmers' market in North America to Pier 21 Canadian Museum of Immigration to NSCAD art college & more than 135 cruiseships annually. It's where we choose to work and play, and we hope to see you soon for a taster or 5!