The Oxford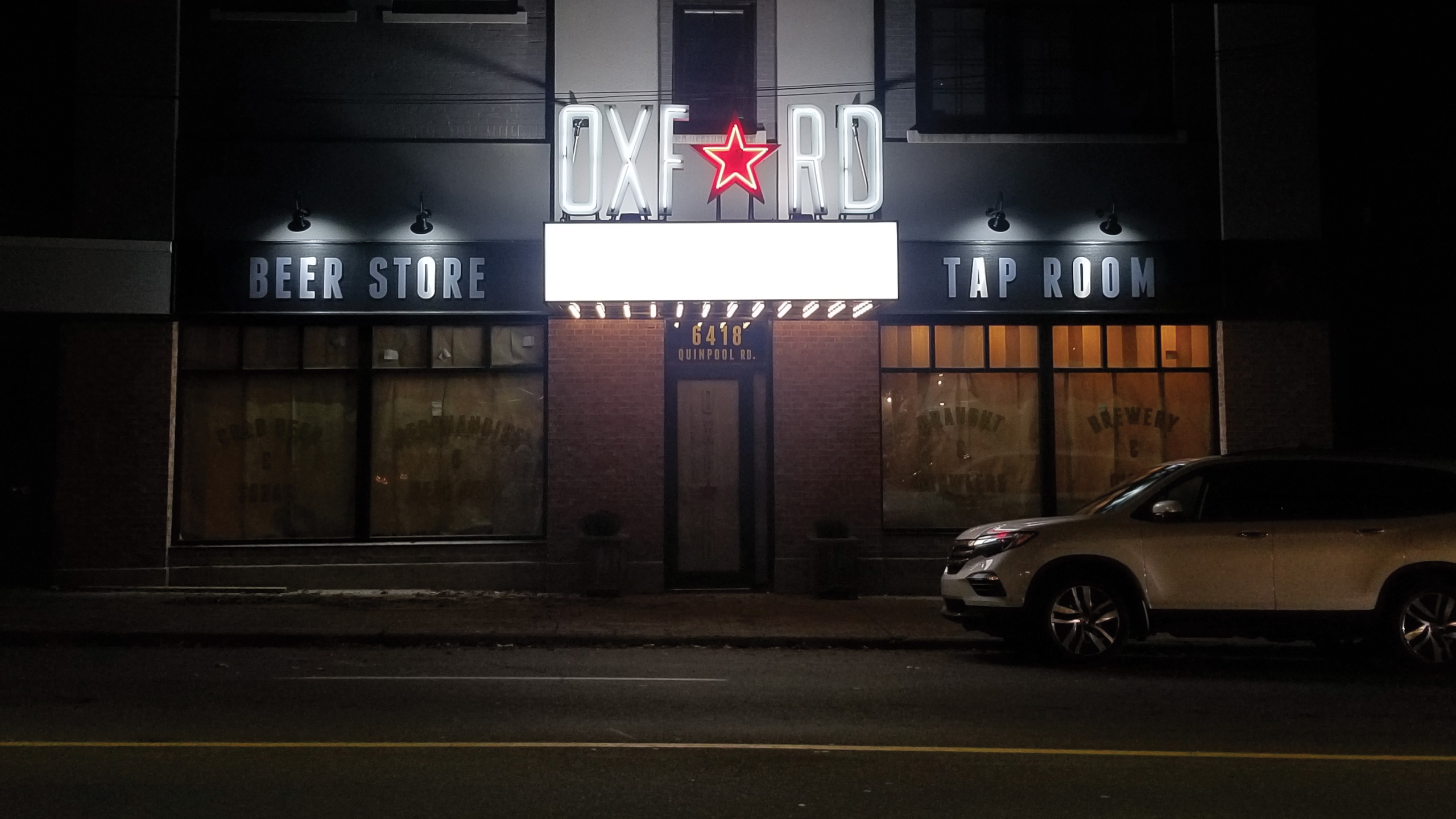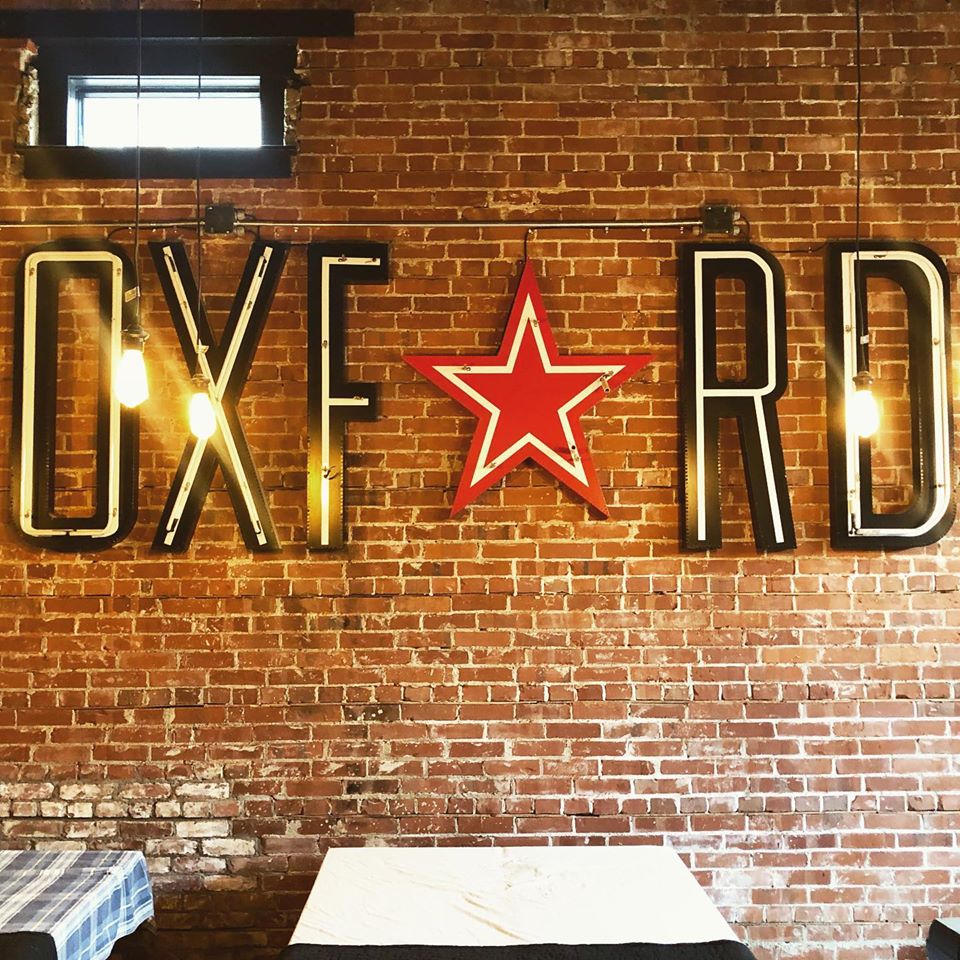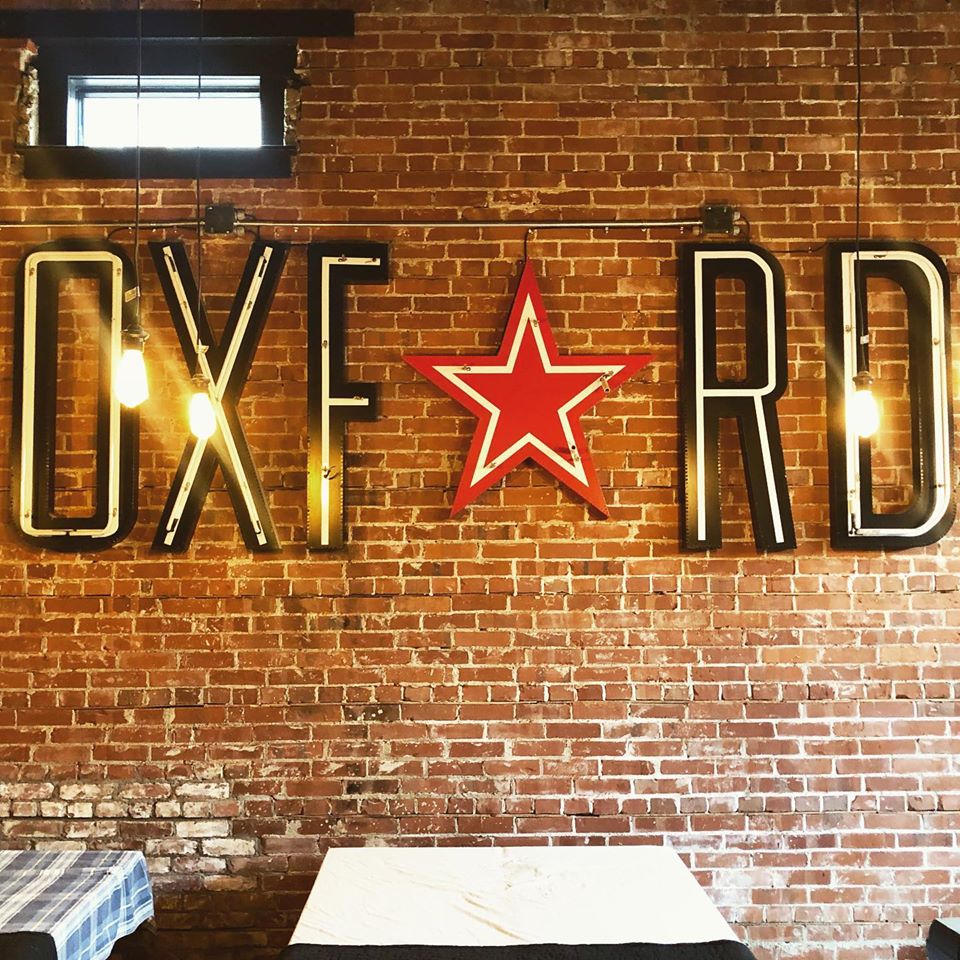 The Oxford Theatre was a beloved icon from the streets of Quinpool and people of the North end, and it would be an understatement to say that watching the space go unused would have been devastating.
The theatre opened in 1937 and is noticed as a landmark and an important part of Halifax's history. From first dates, family outings and even a wedding venue, The Oxford Theatre holds fond memories for many Haligonians.
Garrison Brewing Co. President Brian Titus recognized the importance of honouring the history of the building and made it his mission to commemorate the icon when developing and building The Oxford Taproom. The taproom radiates a cozy and vintage feel featuring an eclectic mix of artifacts and décor. From the classic Triumph motorcycle to the church pew seating and hand painted murals, The Oxford stays true to it's roots.
Hours of Operation:
Sunday-Thursday 12PM-10PM
Friday/Saturday- 12PM-12AM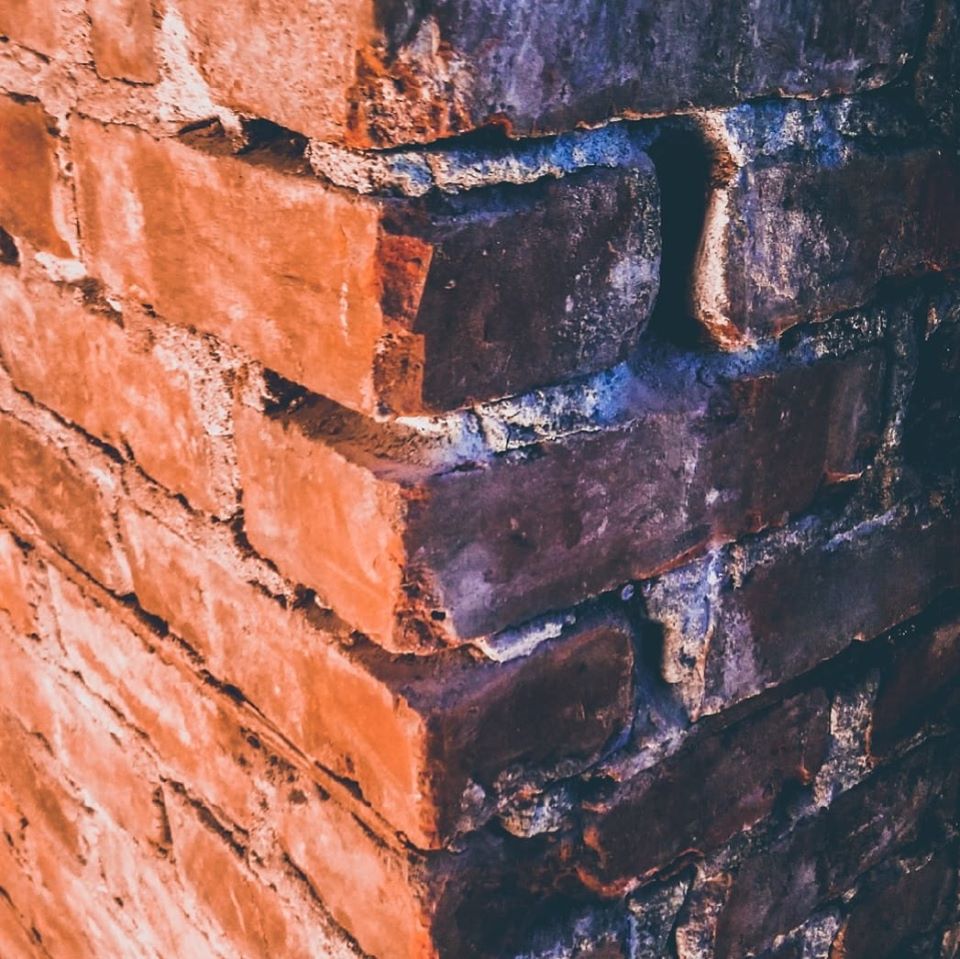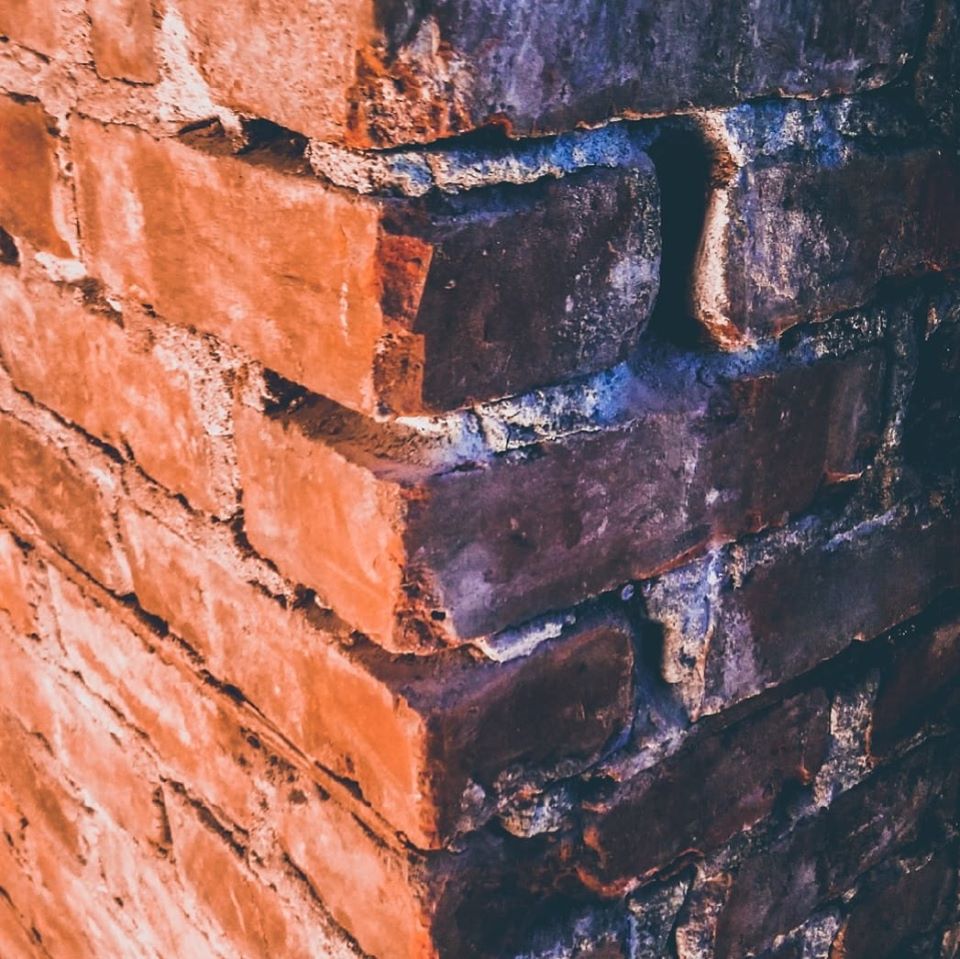 Your Event

Our Space at The Oxford
In addition to the main taproom, there is a second-level loft space with lounge-like seating and a dart board, as well as an additional boardroom space available for booking private functions and meetings. This space is ideal to sit on your laptop while finishing some work with a beer, or lounging on the couches with friends.
More information is coming soon, but in the meantime feel free to give Gaby a call at 902 406 – 2178  or email gmccotter@garrisonbrewing.com to chat about hosting your next event at The Oxford.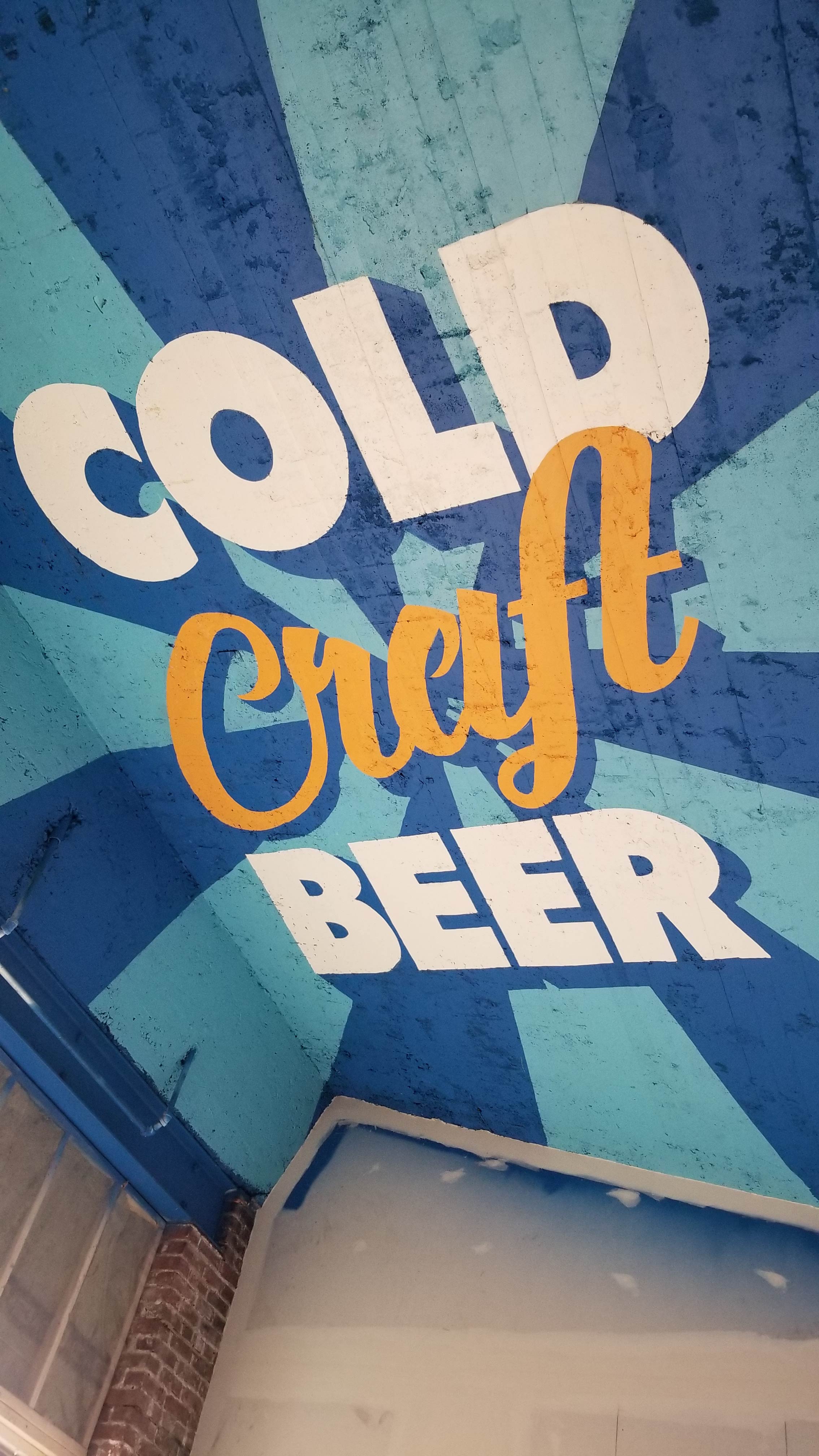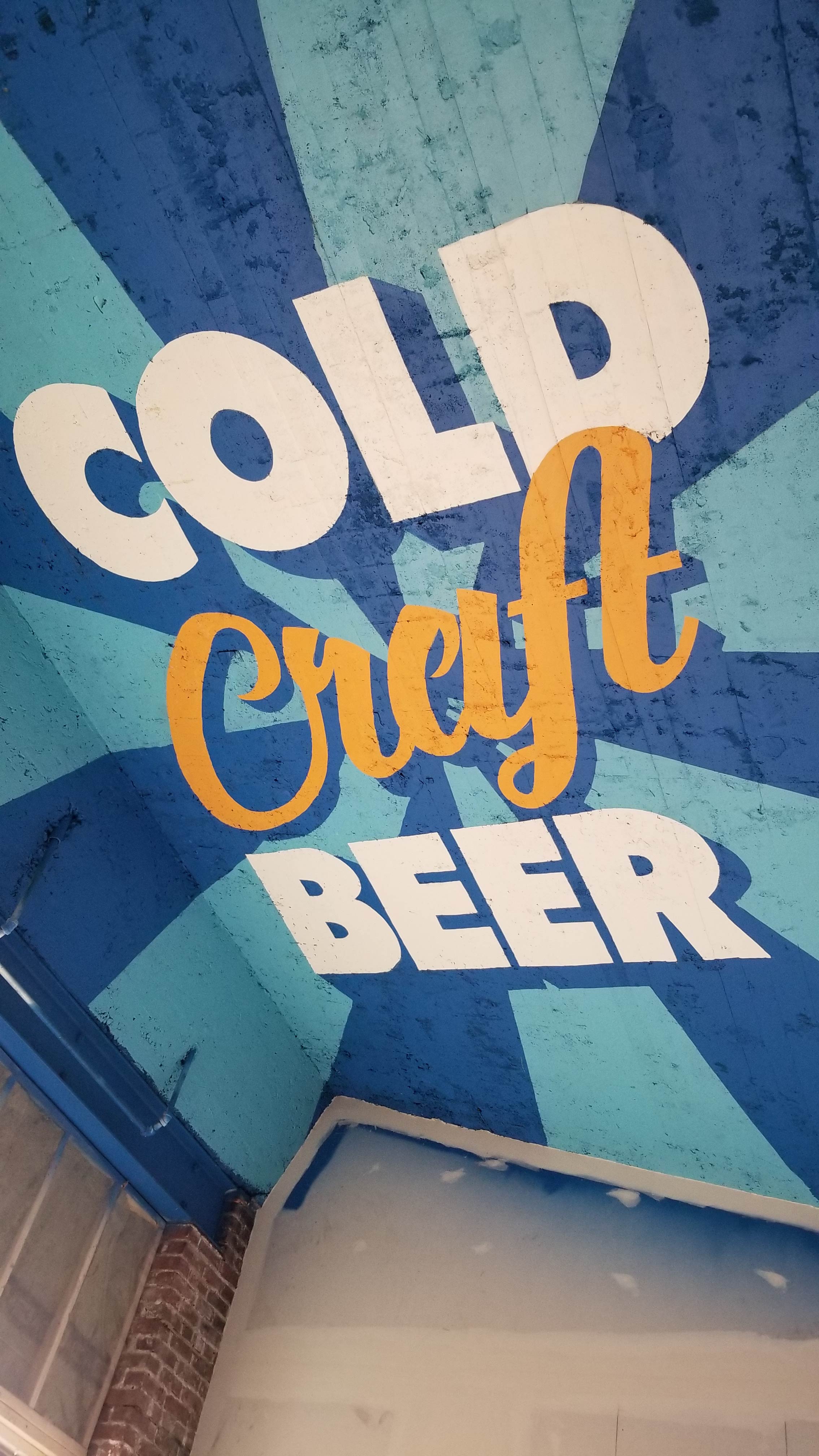 On the left side of The Oxford, there is a retail store with both Garrison and The Oxford swag for purchase as well as a Cold Beer section where you can swing by and pick up come cans or bottles for take-away!
Can't wait to see you at The Oxford!
Hours of Operation:
Sunday-Thursday 12PM-10PM
Friday/Saturday- 12PM-12AM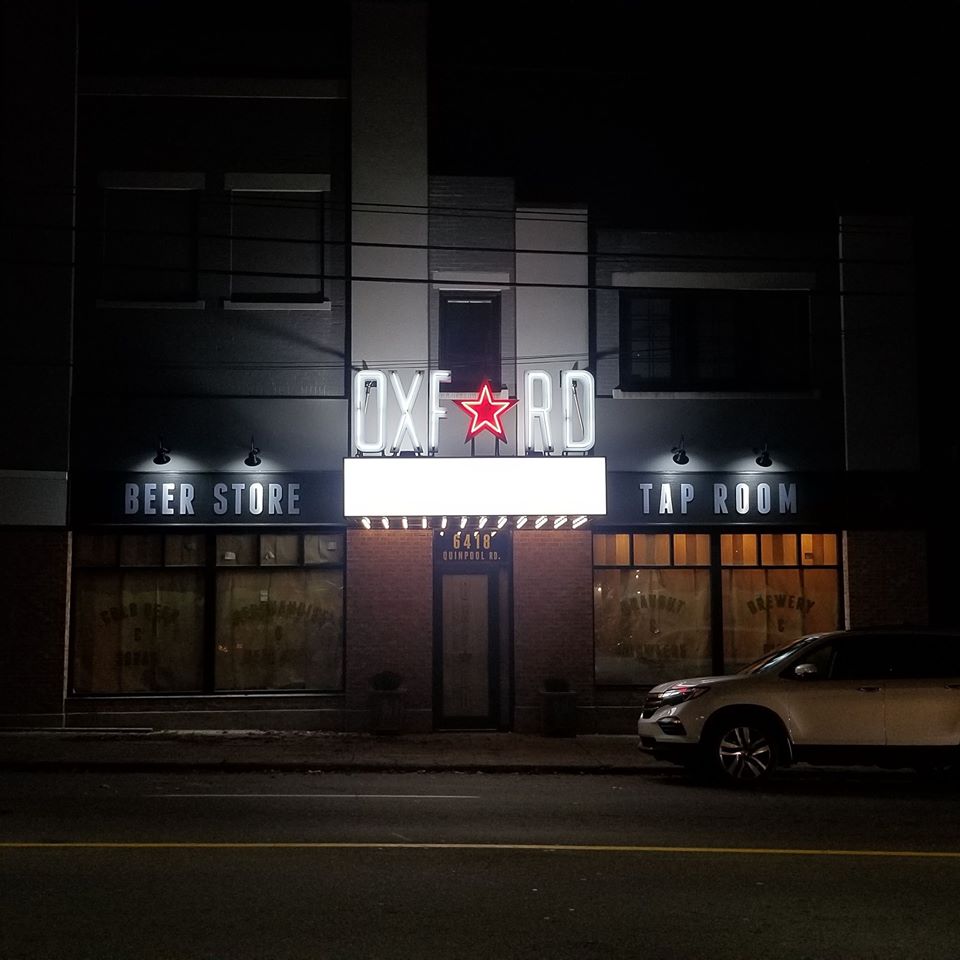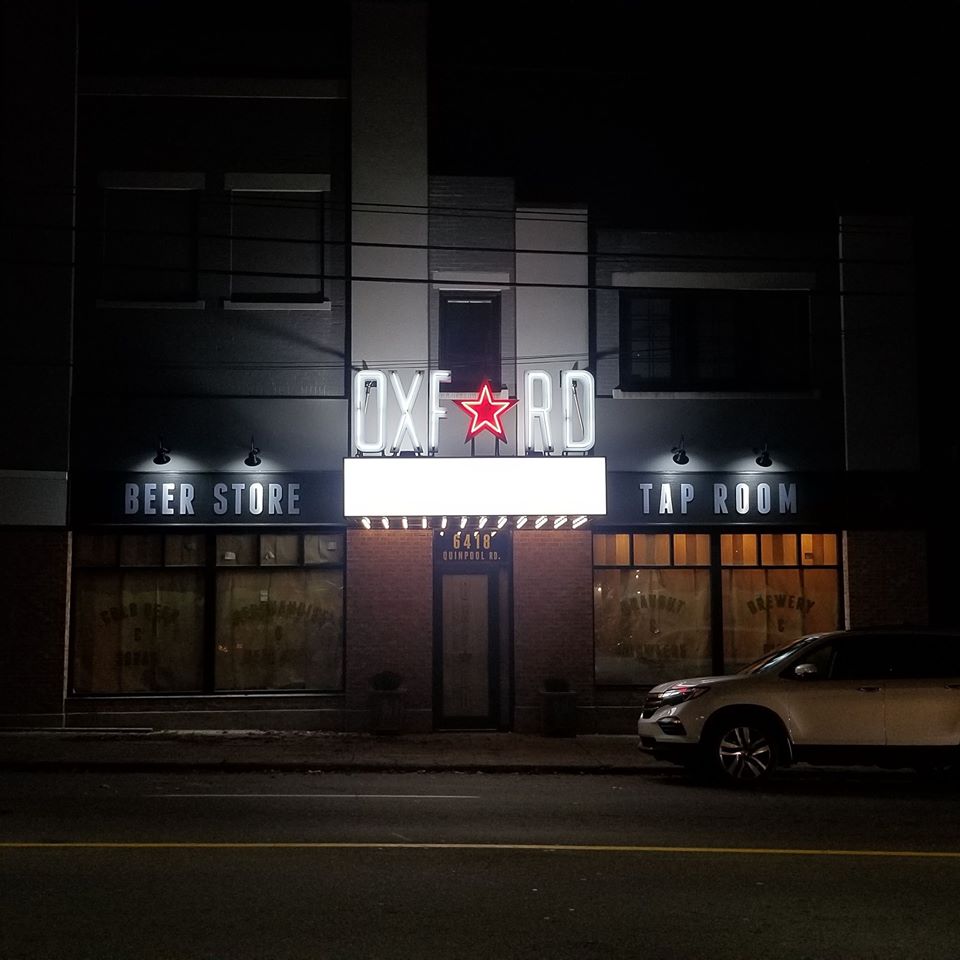 Hours of Operation:
Sunday-Thursday 12PM-10PM
Friday/Saturday- 12PM-12AM
For reservations and bookings:
Retail Manager, Gabriella McCotter gmccotter@garrisonbrewing.com
Or call, 902-431-0501 ask for Gabriella
For other inquiries:
Courtney Quinn cquinn@garrisonbrewing.com
Or call, 902-431-0501 ask for Courtney